Post Content:
Update your LinkedIn profile
Include the certification in the Education section
Bring your profile information and up-to-date instructions:
1. Click on this link to start the process
2. Copy / Paste the following information
Certification name: Management Excellence & Lean Six Sigma – Green Belt
Certification authority: Optness Institute
License number: Insert your unique license number
Time period:
Click on This certification does not expire
Certification URL: insert the URL location for your certificate
3. Double-check the details and the License Number (IC. No. BC/number) and click on Save
4. Access Optness LinkedIn page
Click on the "Follow" button to be updated with our news.
5. Access Optness Facebook page
Click on the "Like" button.
Additional suggestions:
Add the certificate to your LinkedIn profile (according to LinkedIn, listed education increases 15x visualization opportunities). See below the links/instructions to do it correctly.
Plus, by adding Optness to the social network profiles you become a member of our Alumni. There is a closed LinkedIn group where we inform about Project Opportunities, Jobs, and New Training. Belonging to a community is a great way to network.
Add Six Sigma the Summary and Highlight sections
Depending on the industry and company you may want to highlight it on your profile and/or summary.
Example of Summary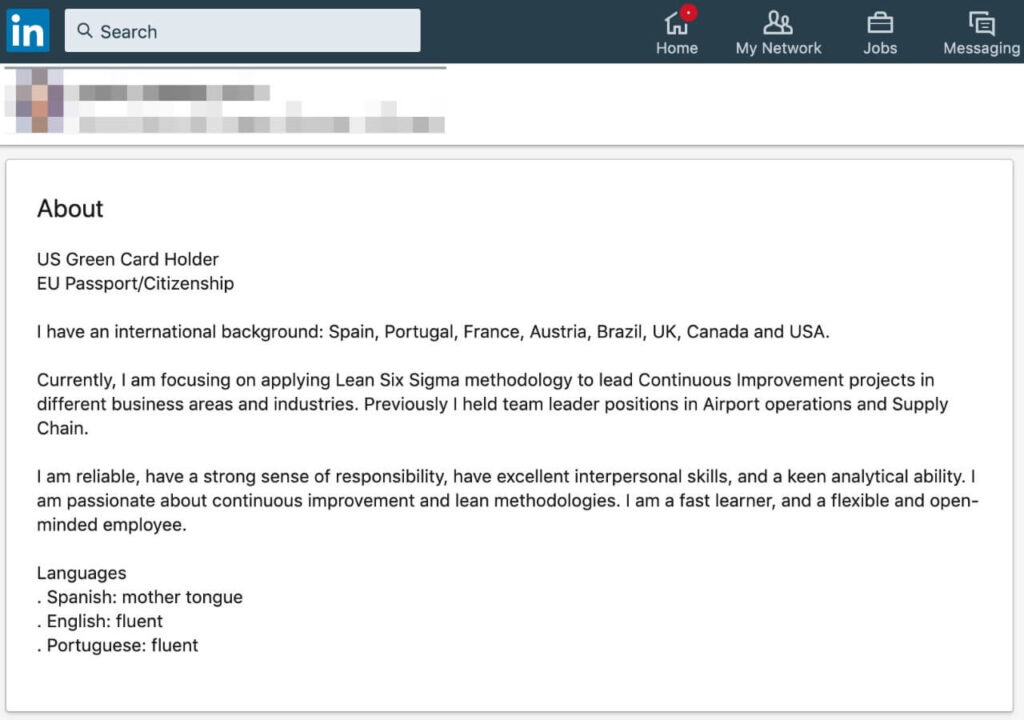 Showcase your Six Sigma Skill
You can add Six Sigma related skills in the appropriate LinkedIn section.
Examples of Six Sigma related skills:
Analytical Thought Process
Data-Driven
Structured Methodology
Problem Solving
Process Mapping
Process Optimization
Change Management
Project Management
Quantify Financial Results
Update Your Resumé
These are some Optness tips to leverage the certification on your CV:
Clearly indicate the Green Belt Certificate on the resumé on the education part
You can highlight your Six Sigma test research project if it is in the same industry that you are applying into
Prioritize experiences, skills, education, and certifications by the importance depending the position you are applying